Not everyone has a perfect credit history. The FIT Mastercard®

credit card would be the right pick for users looking to repair bad credit. And if you are striving to boost your credit score by being prudent with your credit card, the Fit Mastercard is perhaps all you need. Before applying for a credit card, new users should learn about debt management, APR rates, and credit card fees before applying for a credit card. However, with this card, you will incur a few costs to improve your credit score. We will find, in this guide, if the card is worth it in this guide, regardless of any extra charges.
FIT Mastercard® Credit Card Review For 2022: Is it worth it?
About The FIT Mastercard Credit Card
Credit cards are generally tiered into two groups. You can opt to go with a secured or unsecured credit card. The FIT Mastercard® is an unsecured option with the potential to boost your line of credit in six months or less.
You may double your unsecured credit limit in six months. After signing up, the credit limit typically stands at $400. Continental Finance's Fit Mastercard is tailored for customers with FICO scores of 500. Because this is an unsecured card, no security deposit is required to get a credit line. Secured alternatives, on the other hand, demand a cash deposit.
Not only that but secured credit cards may not report your transactions to the credit agencies, which is counterproductive to your credit score improvement. You can apply for the FIT Mastercard credit card online. The whole procedure takes just a few minutes. All you have to do is furnish them with your personal information. The details include your name, address, birth date, and social security number. You might also be asked to answer a few security questions. Check out theFIT Mastercard® by clicking here.
Highlights of the FIT Mastercard Credit Card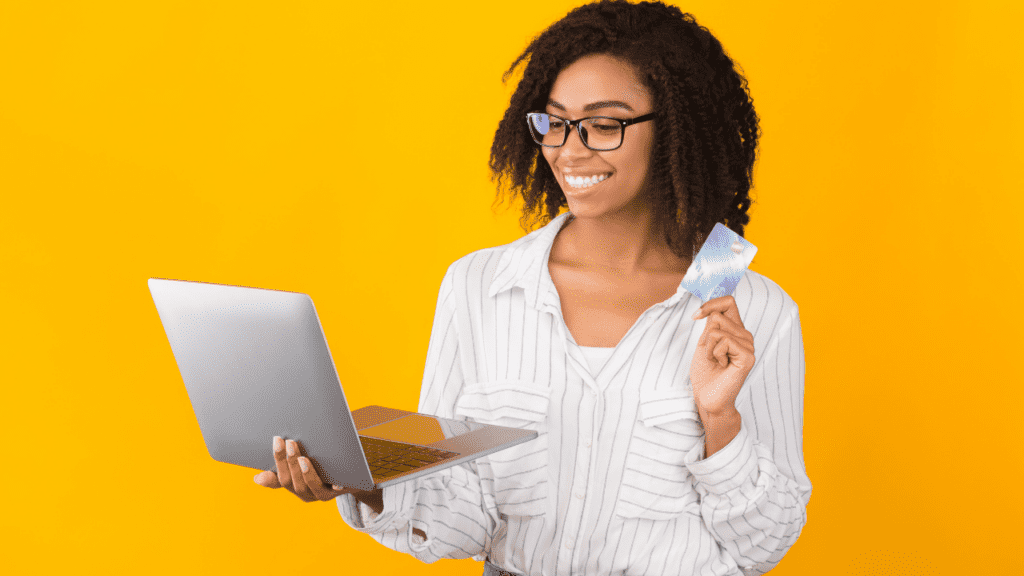 Before signing up for this unsecured credit card, it is best to learn about all features it has in store for its potential users. Here are some of the perks you can reap from this credit card:
Good enough

credit limit of $400

after signing up

After making on-time monthly payments for the first six months, your

limit increases to $800
Quick and easy application process

. If approved, you may manage your account online after completing the application. You can control your Fit Mastercard account online or through the app. The mobile app is an easy-to-use tool for tracking fees and payments.

Mastercard Zero Fraud Liability Protection

. The Mastercard Zero Fraud Liability guarantee protects you from being held liable for illegal credit card transactions. The liability protection covers transactions made in-store, over the phone, online, at an ATM, or via smartphone.

Use your card at any location that accepts Mastercard®

The credit company reports all transactions to the three major credit bureaus

It is suitable for users with bad credit, and need to establish a positive credit history

When you sign up for e-statements, Experian provides you with free access to your Vantage 3.0 score

You need a checking account

Free online account access is available 24 hours a day, seven days a week
Who Is the Credit Card Designed for?
If you are looking to repair your credit

. This is an expensive credit card with thin perks, even for individuals with weak credit. While there are many better alternatives, this is a viable option for individuals looking to build their credit scores from scratch. To raise your credit limit, you must make all of your monthly payments on time for the first six months after opening your account.
You want an easy, decent credit limit

. The starting credit line is $400. This may be great for people who desire to enhance their credit progressively. Once approved, you may use the card wherever Mastercard is accepted. Risk assessment is done after six months. If you pay on time for the first six months, your limit might be increased to $800.
Who Should Avoid the Fit Mastercard?
If you travel overseas a lot often

. A 3% international transaction charge might build up fast if you plan to use your card abroad. Every time you use your card, you'll be charged 3% of the entire amount.
Those who dread hefty fees

. This credit card has several rather high fees. It comprises a $99 yearly cost, a $6.25 monthly maintenance fee, an $89 processing fee paid just once, and a 3% international transaction fee. These fees are exorbitant, particularly if you are charged a monthly maintenance fee past the first year.

You can, instead, opt to restore your credit using a reputable secured credit card with no annual fees. If you maintain a solid payment history with a secured credit card, the security deposit will ultimately be reimbursed to you.
Pros of the FIT Mastercard Credit Card
Fraud liability coverage. In the event of fraud, you will not be obliged to pay for unlawful transactions made using your FIT Mastercard® Credit Card. It is also worth mentioning that FIT Mastercard cardholders have access to the optional

Continental Credit Protection program

at an extra fee.
User-friendly. You can complete the application online, and once approved, you will have access to all account management features via the mobile app. The mobile app is a simple tool that allows you to keep track of everything from costs to repayments. You can manage everything about your FIT Mastercard® account online or through the app.
Open to individuals with a low credit score. Users with poor or no credit may be eligible for this card due to its minimal qualifying restrictions. The FIT Mastercard® may be an option, though expensive, for those who have low credit and are seeking to repair their credit profile or need a credit card for emergencies.
Potential to increase your credit limit

. There is a minimum credit limit of $400, and after six months, cardholders may be eligible for a credit limit increase. Although some of the setup and maintenance fees will reduce your credit balance, once the six-month period expires, the card offers a maximum limit of $2,000.
Open to all credit types. The FIT Mastercard® is suitable for people with no or bad credit. Continental Finance (the credit card provider) acknowledges that establishing credit can be tough. It is one of the primary reasons why the company makes its FIT Mastercard available to varied credit profiles.
Reports to the credit bureaus each month

. Your card features automatic reporting, which means that every time you make a payment, it will be submitted to all three credit agencies, allowing you to raise your credit score considerably. Every month, it includes free credit reports if you sign up for online statements.
Limits poor spending habits

. The credit limit on the card will limit how far you may extend your monthly spending flexibility. While increasing your credit score is virtually always a satisfying experience in your financial future, your repayment patterns determine it.
Cons of the FIT Mastercard Credit Card
Carries some extra fees

. Although the card has a very low initial credit limit of $400, it features a bunch of fees that you won't find on cards from more renowned credit card companies. Aside from the additional costs, FIT Mastercard Credit Cardholders must pay a $99 annual charge and a $6.25 monthly maintenance fee that is waived during the first year.
No rewards program

. Unlike other popular credit card companies, the unsecured option does not give you a chance to reap any rewards or cashback. There is also no sign-up bonus.
Higher interest rates

. The 29.99 % variable APR on purchases is greater than that on many comparable credit cards, and it does not feature a 0% introductory APR incentive.
FIT Mastercard Credit APR Rates and Fees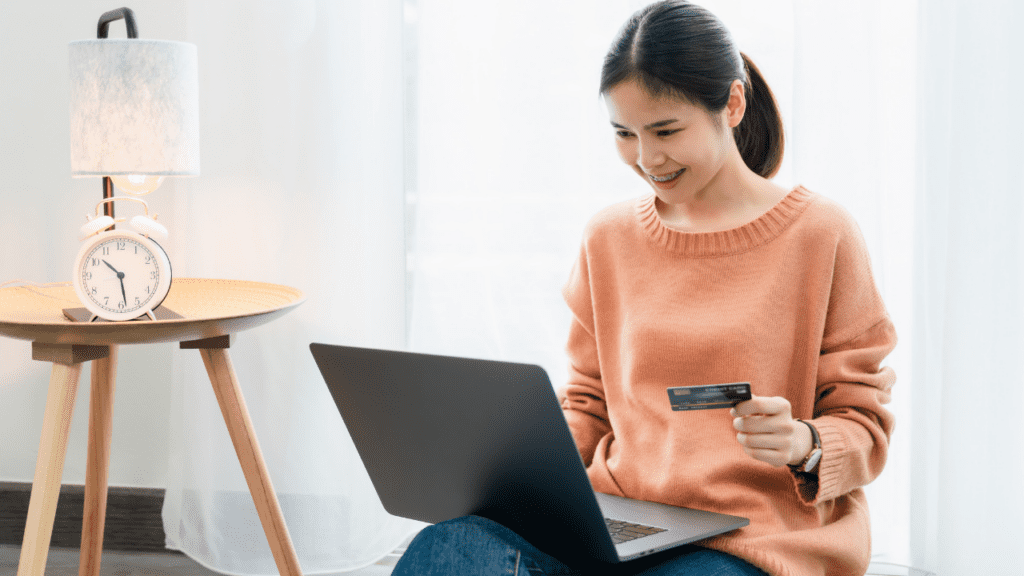 Purchase APR

(Variable APR)- 29.99%. When calculated annually, this makes the FIT Mastercard around $78 more expensive than the typical credit card. It's also $99 more expensive than top secured credit cards.

Credit Score Range

– 300-640

Foreign transaction charges

– 3%

Balance Transfer Fee

– N/A

Annual fee

– $99

One-Time Fees

– $89

Maximum Late Fee

– $40

$6.25 monthly fee once the first year lapses

. When applying for the Fit Mastercard, consider canceling it within a year. If not, an already costly credit card will become much more expensive. Furthermore, if you manage your account carefully, you should enhance your score within one year.
FIT Mastercard VS Merit Platinum Card
While both have no cashback or rewards program, Merit Platinum offers a higher credit limit after signing up. This card comes with a convenient $750 credit limit. On the other hand, it charges an annual fee of $299.4, which is considerably higher than the FIT Mastercard.
Both do not require you to have a good credit history and report your repayment transactions to the three major bureaus. They also accept nearly the same credit score ranges. Unlike the FIT Mastercard, it does not impose any interest on purchases.
FIT Mastercard VS Reflex Mastercard
Overall, the two credit card options are nearly at par with each other. Compared to the FIT Mastercard, the Reflex Mastercard gives you the potential to earn a higher credit line. Its initial credit limit ranges anywhere between $300 to $1000, unlike that of FIT Mastercard, which stands at $400. Both give you access to your Vantage 3.0 score once you sign up for e-statements. They also do not issue any rewards or cashback. Another common feature is they also attract high annual fees and APR.
FIT Mastercard VS ​​Surge Mastercard
Both do not issue a sign-up bonus to their new credit card applicants. They also have no reward programs for their cardholders. While the FIT Mastercard® charges a $99 annual fee, the fee for the Surge Mastercard card ranges between $75 and $99. Surge Mastercard allows you to see whether you are creditworthy without affecting your credit score.
This may be quite beneficial for folks with poor credit. Unlike FIT's $400 initial limit, you could get a credit limit of up to $1,000. Over time, your credit limit may be increased to $2,000. You need to make all of your monthly payments on time throughout the first six months of using the card.
Tips on How to Use Credit Cards Responsibly
Use the card for necessities rather than desires

. We need solid entries in our credit report to earn a decent credit score. This report has a record of all of our credit conduct. If you do not use credit, nothing will be reported. If you have a poor score, using the card to pay for necessities shows you are attempting to tame impulsive spending.
Never miss a payment

. Make sure to pay your bill every month, even if it's only the minimum. Not paying on time might result in late fees, penalty interest rates, and an even worse credit rating.
Learn more about financial management

. Apart from being creditworthy, it is best to learn how to manage debt, finances, and maintain a healthy score. Booting up financial literacy would help cardholders make better spending decisions.
Check your monthly statements

. Credit cards make it extremely simple to spend, and your spontaneous purchases may soon add up to an overbearing credit balance. For this reason, checking your statement once a month provides you with an accurate view of your spending. It is not just impulsive purchases that need to be reined down. You might be making payments that raise your credit balance for no obvious cause.

Maybe a free trial time has elapsed, and you are now being charged without your consent. Or perhaps you're subscribed to a service that you no longer use, and you're still paying for it. These pricey mistakes are simple to miss if you never check your statement.
Pay more than the minimum due

. Failing to clear the full credit card balance implies spending more than your budget permits. Compounding interest may rapidly increase the debt. Low balances and regular payments keep your credit score. When you make minimum payments, you end up paying more interest charges than when you make larger payments to pay off your balance.
Treat your credit card as a budgeting tool

. Monitoring your expenses allows you to see where you spend your money each month. You need to know how much you're spending before you can set a reasonable budget. And that is simple to monitor with a credit card since issuers prefer to categorize your transactions. When cardholders connect to their account online, they typically see a breakdown of their expenditure by category.
Keep your total credit limit below 30%.

A solid technique you could use to keep your credit score in good shape is maintaining your credit usage ratio around 30%. This credit usage ratio is the proportion of the total credit limit that you are utilizing. For instance, if your limit is $1,000, keep your balance below $300. Moreover, the ratio applies to the total of all your cards, so if one credit card has a $3,000 limit with a $3,000 balance and another has a $7,000 limit with no balance, you're precisely at the 30 percent level.
Final Thoughts About the Fit Mastercard: Is it worth it?
If your credit score is in the mid 500s, the FIT Mastercard® is a credit card to consider. The Fit credit card offers an edge over these cards in that your credit limit will double from $400 to $800 once you pay on time for the first six months. It also offers benefits that other cards do not have, such as a mobile app and free credit ratings.
Unsecured credit cards aimed at individuals with this credit score have identical costs to the Fit Mastercard. They all feature yearly fees, monthly fees after the second year, and a one-time application or activation charge. However, we must keep in mind that there are alternative cards with somewhat cheaper fees that similarly boost your credit limit after 6 months of on-time payments.
Even though the FIT Mastercard® may be a suitable alternative if you want to work on repairing your credit with an unsecured credit card, its high fees, and expensive price tag must be carefully reviewed before applying. Click here to check out theFIT Mastercard®.