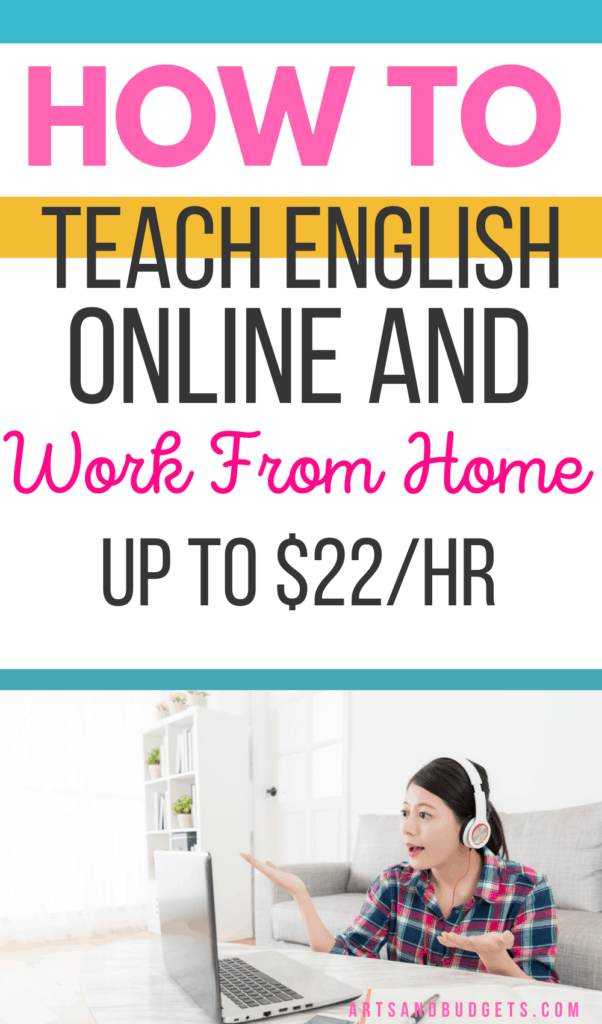 If you currently looking for VIPKid reviews you are in the right place. This post will share an overview of the teaching company and why I recommend it for individuals looking to work-from-home.
So, let me ask you.
Do you like working with children and have a Bachelor's degree? Are you looking for a flexible job that will provide you with the freedom of working from home to spend more time with your family? If so, this amazing online teaching job might be perfect for you.
This VIPKID review will give an overview of VIPKid and 3 reasons why this job is great for individuals who want to make extra money from home.
---
What Is VIPKid?
VIPKid is an educational and online teaching company that hires individuals to teach children (ages 4-12) in China English online.
With VIPKID you can earn up to $18-22 an hour teaching children online right from the comfort of your home. During each teaching lesson, you are teamed up with one student which is also a huge plus because it will be one on one.
When I heard about VIPKID I was so happy to learn more about the teaching opportunity because I am a former teacher with a ton of teacher friends and I knew this would be perfect for them during the summer months or for a new part-time job.
What makes VIPKid so cool is that they provide an international learning experience to Chinese children – all from the comfort of their homes.
Additionally, you don't have to know any foreign language for this job which is a commonly asked question by many people. Also, their support team makes sure you have everything you need before you get started with the lessons.
I was also super shocked when I found out that all the teaching material and lesson plans are provided for each of the teachers by the company. This totally rocks because all you have to do is grab your lesson plan online and get prepared to teach each student one on one.
---
Additional Reasons Why VIPKid Is A Great Work From Home Job
1. Super Flexible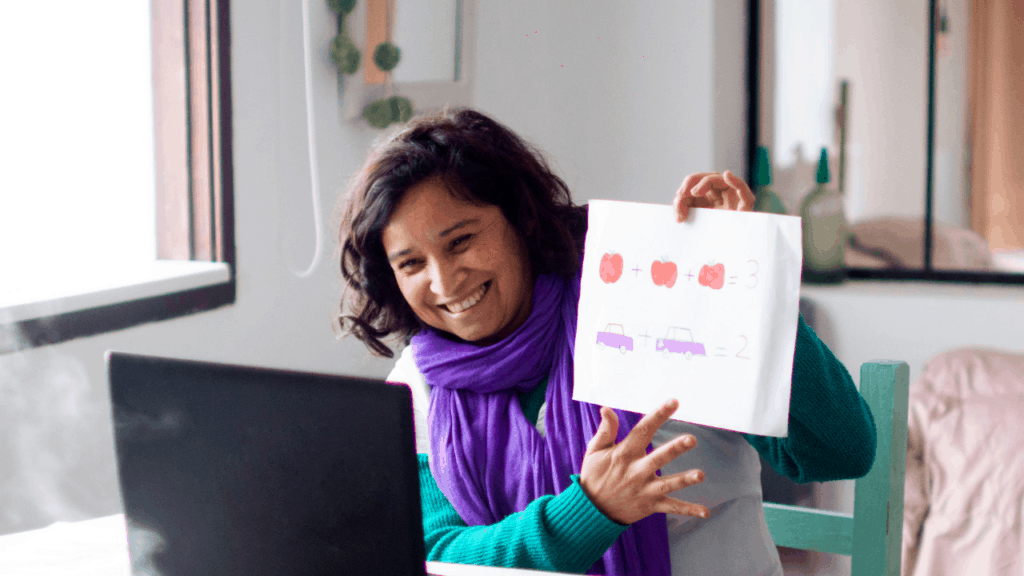 With VIPKID you can work at least 7 hours per week and you can pick your own hours to work so that it fits your personal schedule. I know a ton of stay moms and bloggers that work with VIPKID and it works great with their schedules.
You can also travel while working with VIPKID which is a huge plus if you are a creative entrepreneur like myself who is always on the go. If you love to travel another amazing plus is that twice a year teachers get the chance to win a trip to the headquarters in Beijing.
Another awesome thing about the company is that all of the teaching materials along with the software are provided to you when you pass the interview process. Since you can make your own schedule and use the company's resources to teach each class there is no lesson planning required on the teacher's end! Whatttttt? Yup, the teaching team handles all the lesson planning for their teachers. How cool is that?
2. Great Ways To Make Income From Home
As stated above teachers with VIPKID will receive a base pay of $18-22 an hr and you can totally make full-time income right from their home with this gig. Let's talk about some VIPKID teacher Go-getters!
In 2016, a teacher named Dan made over 75k working with VIPKid for that year! I was shocked to learn how he got started and how much he made from the company. Just last year, another teacher made over $9,000 in one month.
Yes, just in one month. This is pretty awesome because once you become a teacher with them there is no limit on how much you can earn with the company! With over 500,000 registered users on the platform, there is a constant demand for new great teachers.
3. Awesome Team To Work With
One thing about the VIPKID team is they are super supportive and helpful to all their teachers and staff. Not only is the staff uber awesome but the company also came in at #5 on the Work From Home In 2017: The Top 100 Companies Offering Remote Jobs on Forbes.In addition to the extra income and flexibility, VIPKID teachers also like the professional development opportunities and local VIPKID teacher communities/activities.
Additional two reasons why the team is so awesome are:
The program is made by educators for educators:

It's so amazing that the Vipkid program is created by teachers. The staff truly cares about the students and teachers and it shows in their customer service.

Teacher support:

Teachers apart of the VipKID team will get support before and after each lesson which is HUGE. The staff provides lesson plans, real-time tech support, and a large operation team to help meet each teacher's needs.
---
Additional Information About VIPKID
Working For VIPKID is perfect for:
Someone who is looking for more flexibility in their job.

A go-getter who is looking to make full-time or part-time income to stay at home.

An individual who is passionate about teaching students.

Someone who is open to learning new things.
What Are The Requirements for VIPKid?
Eligibility to work in the US or Canada

Bachelor's degree in any field

Any formal or informal teaching experience including mentoring, tutoring, or alternative education, coaching, nursery school, church leaders, sub teaching, etc.
What Happens After You Sign Up For VIPKid?
Once you get registered and apply here, you will go through the interview process which is done via video chat. Then the team sends you a lesson plan and then interviews you on the lesson which normally takes 30 mins.
After that, if you pass the interview process, you will get to practice teach with a mock class which normally lasts for about 6 days. Then, you will finish your profile and sign documents. Lastly, you will be able to enter in your availability to teach and you are good to go! Sounds pretty easy, right?
Also, many prospective teachers that live in major cities in the US can actually attend a LIVE training day with VIPKID mentors. During the exclusive training, you will be able to learn about the company overview, get hands-on practice with key skills for teaching ESL online, and get the chance to practice your demo lesson.
To fill out your application and start the on-boarding process of becoming a rockstar VIPKID teacher click here.
---
Additional VIPKid FAQ
Is VIPKid a legitimate company?
Yes, VIP is a legitimate company that hires individuals with a teaching background to teach children in China. This is a great job for individuals who are looking to make more money or individuals who are looking for a part-time side hustle.
How much do you really make with VIPKid?
Currently, you make up to $22/hr with VIPKid. Each class that you teach is $7 with an incentive-based for class. With VIPKid you can get paid weekly, bi-weekly and monthly which is paid via direct deposit.
Will I Need To Sign A Contract?
Yes, when you come on board as a teacher you will need to sign a contract with VIPKid. They require that you commit to at least 6 months.
At the end of the 6 months, your contract can either be renewed or not which is highly dependent on your reviews on the platform.
How long does it take to get hired at VIPKid?
After filling out the VIPKid application you will meet with a VIPKid recruiter for about 30 minutes to show your teaching style and skills. Additionally, you also have the option to record a demo lesson yourself and submit it for review.
After the submission of your video or interview, they will send you videos on the VIPKid curriculum and standards.
Then you will have to get prepared for a full-length mock lesson interview with one of the teachers on the staff. This process can take around 1-2 weeks depending on your schedule.
Final Thoughts
If you are currently looking for a work-from-home and you love teaching children this is a great side hustle to look into. For additional resources on VIPKid Check out the videos below.
---