Last Updated on
Featured Guest Post
.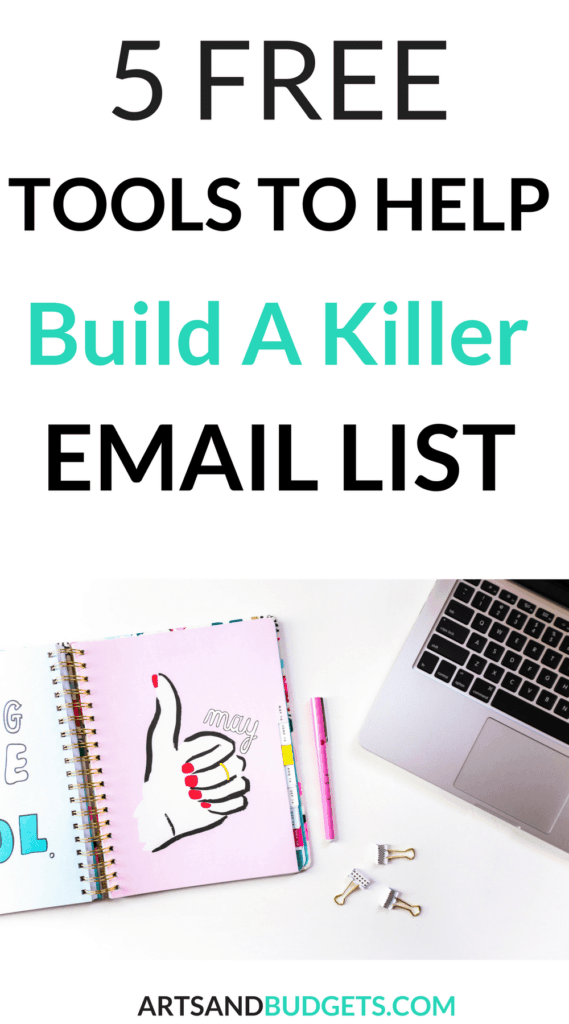 Are you looking to build your email list and looking for the best tools to do it with?
If you answered "Yes" then this post written by guest poster, Holly Jenning from Smart Words Content should help you get started with finding the best email marketing tools. Having the best email tools can help you build your email list rapidly and effectively.  and..Who doesn't want tools to help them build their list quickly? =)
and.. why should you have an email list?
Having an email is pure GOLD and every blog + business needs one if they want to connect with their audience on a deeper level. It's also super important if you want to sell any products in the future such as your new Ebook and Ecourse. With an email, you will get to send your content directly to your reader's inbox! Email lists are much more personal and build trust within' your niche'. This is great when you want to build a solid community within' your niche. Your readers can become your tribe so they are more willing to buy your latest product and support you rather than someone who doesn't know who you are. Pretty awesome, right?
So, let's dive in 
---
Email marketing is the most effective form of digital marketing. Did you know that 72% of people prefer receiving promotional content through email rather than social media? Nothing has been proven to convert better than a well-written, visually compelling, personalized e-mail. The caveat: before you can reap the rewards of a powerful e-mail marketing campaign, you must have an e-mail list. And not just any e-mail list, a ROCKSTAR e-mail list that targets a group of subscribers who are genuinely interested in the type of service or product you are providing.
But how does one build this magical, revenue-building list? Purchasing e-mail lists is a definite no-no. Mass emailing is a surefire way to get your emails dumped into the spam folder and to damage your online reputation. Nope, building a great e-mail list takes grit and determination, but luckily there are tools to help you create the type of email list upon which awesome businesses are built. And if you're short on funds, fear not. These tools are free.
.
Google Alerts
This simple, free program is one of the marketer's most powerful research tools. Use Google Alerts to follow industry trends and to track who is mentioning you online. Google alerts can help you craft the right e-mail at the right time and send it to just the right person. For instance, use it to track blog posts you have written. When you see that John Doe, owner of X company, has shared an article you wrote on social media, you will have gained a valid reason for reaching out. Send Mr. Doe a direct e-mail and ask if he would like to be placed on your list to receive more great articles and promotions. It's not a direct sales pitch, it's just friendly outreach, and it's unlikely he'll say no.

.
Mail Chimp
Mail Chimp is free if you have fewer than 2000 subscribers, and it's customizable, user-friendly, and even provides analytics. You can easily create an e-mail sign-up form and insert into your website (in multiple spots, if you want!). Once you have a list, Mail Chimp walks you through the email campaign building process, step by step.  Mail Chimp makes e-mail collecting a cinch, freeing you to drum up subscribers.
MailerLite is another FREE alternative.  Users can send unlimited emails up to 1000 subscribers at no cost, and then small business is a very low $10/month.  Features include a user-friendly interface, a drag-and-drop editor, as well as the option to customize your templates using HTLM.  There's also a free landing page feature, popups, and embeddable web forms!

For those willing to pay for even more to grow their audience, ConvertKit is a great option.  Plans start at $29 a month for up to 1K subscribers, but every plan includes unlimited forms, courses, landing pages, automation rules, emails, and more.  
.
Facebook
Did you realize that you can connect your Mailchimp account to your Facebook page? Integrate the two right through your Mail Chimp account. Turn your Facebook followers into subscribers. Anyone who visits your page has an opportunity to get on your e-mail list!

Take advantage of Facebook by offering drawings, freebies, contests, or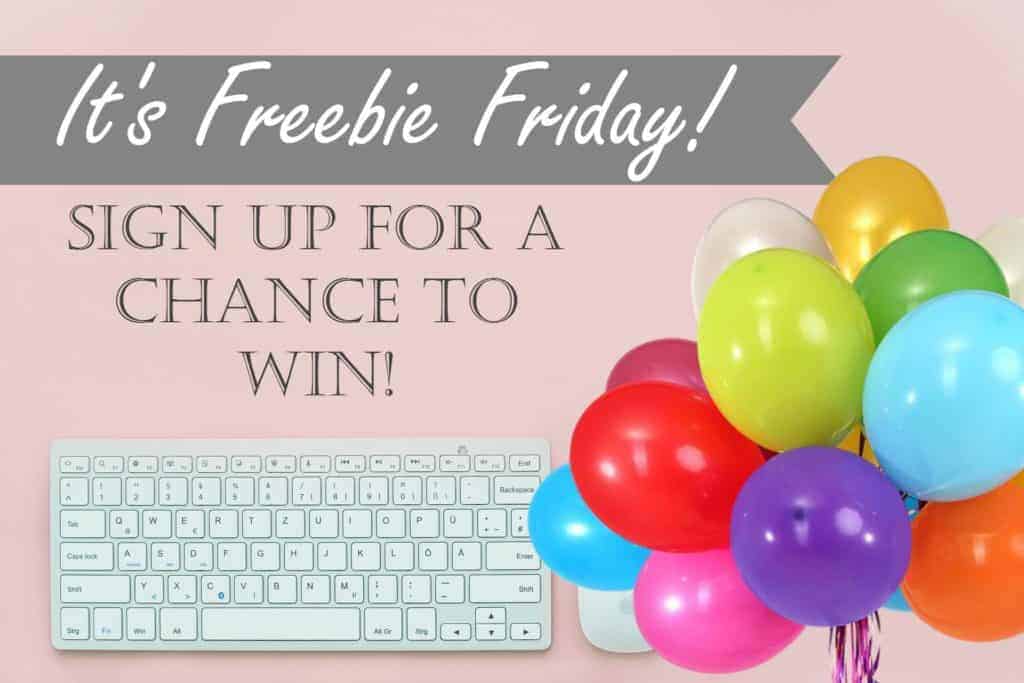 other incentives in exchange for an e-mail address. (Make sure you qualify that they will be receiving your newsletter in exchange for their address.) Add extra incentives to those who share your post. Do this on a regular basis and you'll find that your followers will consistently check back in to see what's happening on your page.
. 
Launchrock
Nothing piques interest like intrigue, and Launchrock is a free landing page platform built around that very notion. Described as "a site builder dedicated to early customer acquisition," Launchrock provides simple, clean templates that give visitors the opportunity to learn more about your business by entering their e-mail or following a link to a website or contact page that provides more information. Launchrock was designed to help businesses build momentum before launching a new product or service; however, you could use the site to build traditional landing pages as well.
.
SumoMe
SumoMe is a collection of marketing apps designed to help build your website. One of these apps, List Builder, provides pop-up opt-in forms. Pop-ups perform 1375% better than traditional forms when it comes to e-mail collection. Build a fun pop up that enhances your visitor's experience by offering them truly valuable content. When used the right way, pop-ups can give you a great list of potential customers looking for just what you can provide.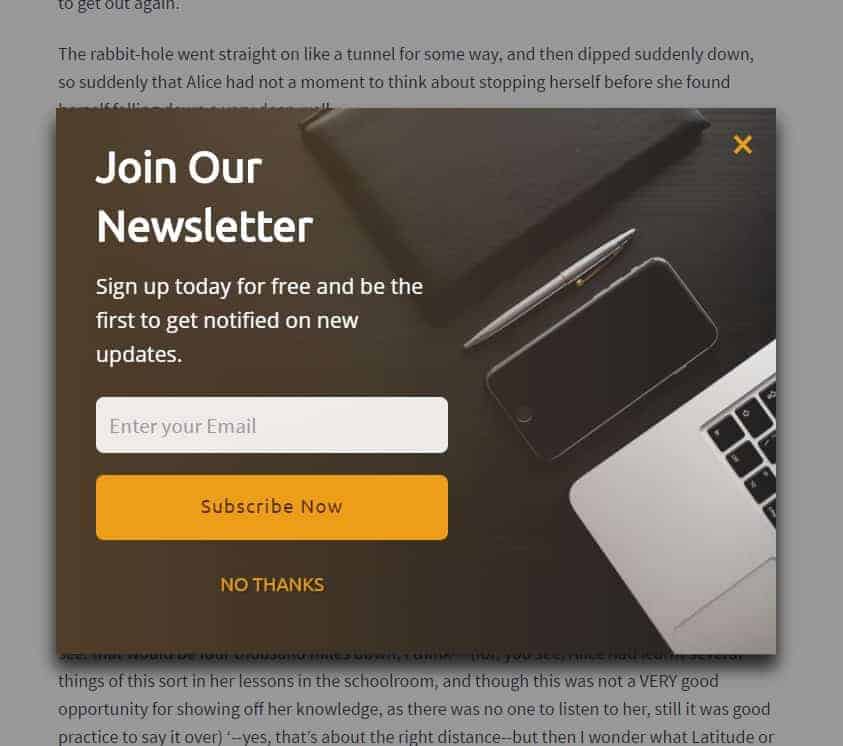 .
There you have it: 5 awesome and completely free tools to help you build a KILLER email list. Take advantage of each one, and you will soon be building incredible email campaigns that will grow your biz!
---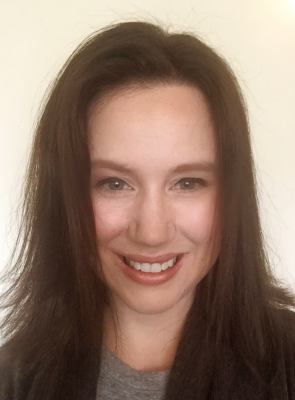 ABOUT THE AUTHOR: Holly Jennings is a content marketer and co-founder of Smart Words Content. You can find her at www.hollyiswriting.com.