Last Updated on
How To Use Facebook Chatbots To Rapidly Grow Engagement
Ever since Mark Zuckerberg's big Facebook update, marketers and business owners alike have been scrambling for solutions to what people are calling a "stifling" of organic reach for Facebook business pages.  The new algorithm serves to present less posts from "businesses, brands, and media", in preference of more personal content and meaningful interactions. What this means is that business owners have to rethink how to increase engagement on their business Facebook pages – a prospect that has left many scratching their heads. The solution may lie in harnessing the power of Facebook itself – through a little thing called a messenger chatbot.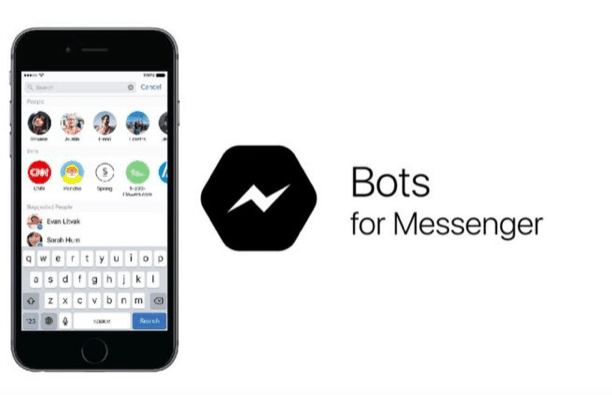 Facebook Chatbots and The Power of Direct Messaging
Research shows that the number of people using messaging apps is on the rise, even surpassing those using social networking apps. Direct messaging, specifically, allows users to communicate in a way that's more interactive that previous forms of communication, and in real time.
Facebook's own Messenger app creates a medium for people to message friends, video chat, and even send payments! Further still, developments in chatbot technology present vast potential for business owners hoping to boost engagement on their Facebook business pages.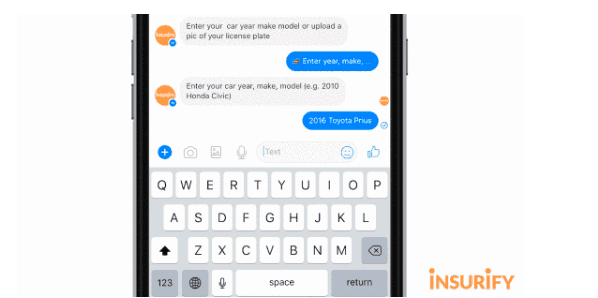 How to Use Chatbots to Boost Your Business
Quite simply, a chatbot is a tool (often defined by rules and artificial intelligence) that a user interacts with via a chat interface. If you have ever received what seemed to be an automated message via Messenger, Instagram, or even Tinder, then you likely were interacting with a chatbot.
What's so great about chatbots is that it allows business owners to learn from the behavior of their followers and customers, and encourage engagement across their social media platforms.
Chatbots can be programmed to help business owners with:
Lead generation

Growing their email list

Following up with messages

Messaging users that like or comment on a Facebook post

Subscribe fans to a newsletter

Create sales funnels

Promote special events, discounts, and products 

and much more!
 10x Your Social Media Engagement with Facebook Chatbots
Facebook chatbots guide your followers and potential customers through prompts, to encourage them to complete an action, such as scheduling an appointment or signing up for updates. You can increase your Facebook page engagement tenfold by encouraging interactions, and decrease your dependency on organic reach. Chatbots help you rise above the algorithm and grow your following through intuitive technology.
Below is an example of a Facebook chatbot in action. Here, the business owner follows up with one of their Facebook page followers to send them a message.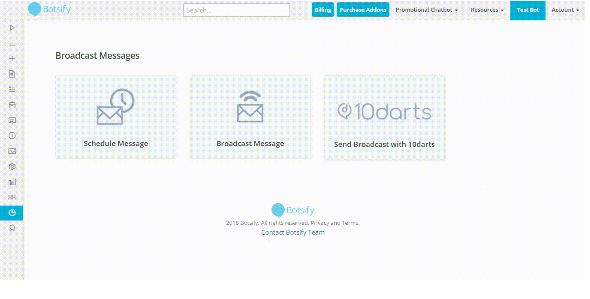 How to Get Started with Facebook Chatbots
Tools like Botsify and Chatfuel help you create your own chatbots without complicated programming. Though there are loads for articles online that cover the DIY approach, most business owners find it necessary to employ one of these tools in order to set up the best chatbot experience for their business.
This video, provided by Botsify.com, goes over the ins and outs of chatbots, and how to get started.
This tool will allow you to set the parameters for your bot, determine the automated responses, and what actions you want your customers or followers to perform. The tone, style, and process of your chatbot can be tailored to your unique business and target audience.
Use Messenger Chatbots to Grow Your Business Today
If you have any questions about the benefits of chatbots and how to use them to increase engagement on your social media pages, don't hesitate to comment below. 10x your Facebook page engagement and grow your business through the exciting technology of chatbot marketing!
---
Author Bio:
 Jessica Foster is the Founder and Editor in Chief at TrueToast Magazine, an online resource for and by millennial entrepreneurs. After graduating with a BA in Psychology, she realized entrepreneurial drive and shifted toward a career in Copywriting, Technology, and SEO Consulting. She lives in the very beautiful and very hipster Seattle, Washington.
Facebook: Jessica Foster