In 2014 I got super serious about losing the extra weight that I had gained from previous years. I was sitting at 165 pounds at 5'6 and my goal was to lose 20- 30 pounds within' 3 months. My goal weight was 145 pounds and I knew that I wouldn't accomplish my goal until I really set up a solid workout and meal plan. In the past, I would work out a little bit and eat healthy on most days but I would never lose more than 5 lbs so I stayed in the 160's for years. So, I decided to get serious and start a new plan.
Below is a before and after picture of the beginning of my weight loss.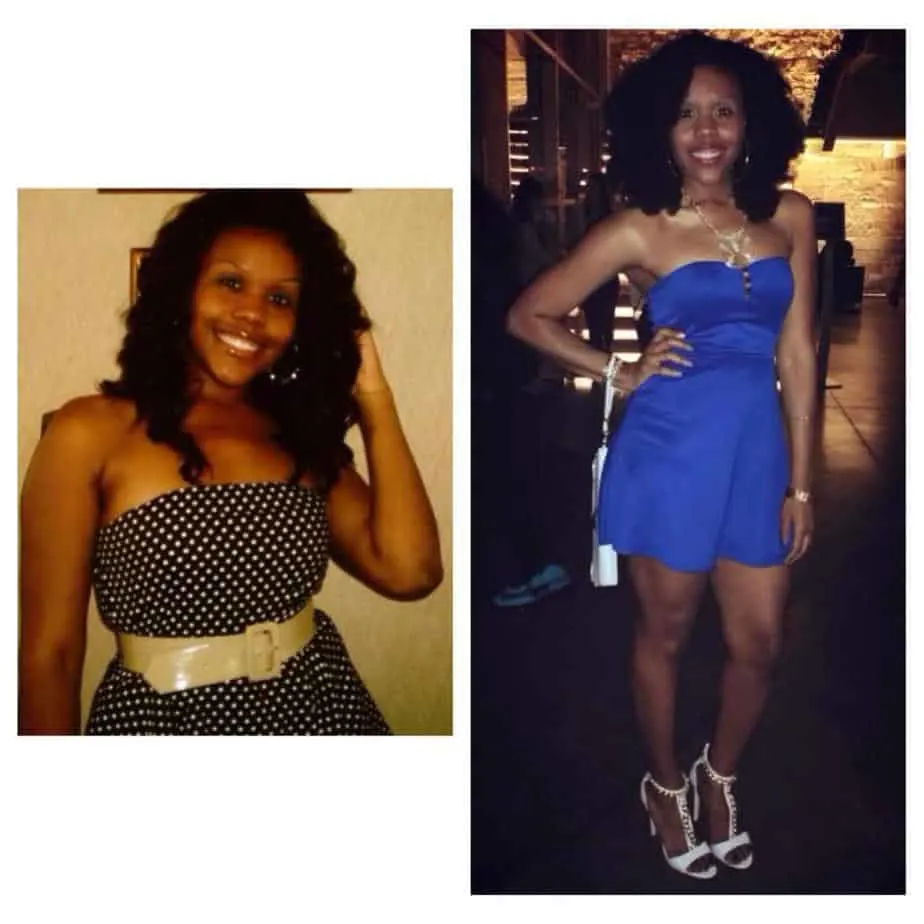 The funny thing is that the year I decided to lose the weight I actually wasn't working a job so getting a gym membership was out the question for me. So, I had to get creative and think outside the box to the lose the weight the right way. This post will share how I lost 30 lbs on a budget.
---
10 Ways To Lose Weight On A Tight Budget
Meal Prep and Cook at Home
One of the best things I did to help save money while losing weight was meal prepping for the week. I would go on Pinterest and look up different healthy meals to give me ideas on what I should cook for the week. Then I would write out a list of the meals and the food items I needed from the store. This method helped me save time and money and get ahead of my meal planning for the week. #Score
Buy healthy groceries on a budget
Once I wrote out my list I would hit up the grocery store to buy my food items. I would check out grocery stores such as Walmart, Aldi's and even Jewels to buy my food. I would go to Aldi's to buy fruit because it was super affordable and the quality was impeccable. So, think about the different stores around your area and see which ones have the best deals. If you are looking for tips to save $200 on groceries each month check out this post by clicking here.
RELATED POSTS:
10 Ways To Travel On A Budget This Year
15 Ways To Make Money While Traveling
10 Things You Can Buy At The Dollar Store and Save an Extra $200 A Month
Download Fitness Pal
If you haven't thus far, download the phone app, Fitness Pal. The Fitness pal app was my best friend when counting calories. I knew that losing weight was 20% of working out and the other 80% was the food that I ate. Fitness pal helped me to stay with my calorie limit each day. I totally recommend this app if you are unsure how many calories you are taking in each day. What I found out is that I didn't really lose weight the first round I tried because I was always over my calorie intake each day. When I set up a solid plan and got the Fitness Pal app I started to see result fast.
Create A Solid Workout Plan
After I had my food intake mapped out I decided to set up a solid workout plan. For my workout plan, I knew that I needed to burn calories for the first 30 mins and then tone up the last 30 mins. So, I would work out 5 to 6 days a week and do intense cardio (running, dancing, etc) for about 30 to 45 mins and then I would end it with a slowdown and some toning. Working out for an hour 5 to 6 days a week really helped me get the extra 30 lbs off. Within' 2 months I had reached my goal weight with the help of working out during those days.
Get a Fitness Watch
Another great item to check out is a calories/ fitness watch. With my fitness watch, I used it while I jogged throughout my town. I would set a goal each time I went jogging of the calories I wanted to burn during that hour. I would normally set a goal of burning 1000 calories within' an hour before I went back home. I wouldn't give up until I hit 1000 calories. To my surprise, I would often burn 1000 calories with 30 to 45 mins while jogging. I consider jogging and running more of an intense cardio workout. If you want to lose weight pretty quickly doing a cardio workout can totally help. The calories watch that I currently use is the Polar FT7! You can check it out on Amazon here!

Do At home workouts
Another great way to save money while losing weight is to work out right in your own living room. On some days, I would work out right in my living room to videos such as 30 day shred and Insanity. A lot of the videos actually work your whole body and are about an hour + long. So, I would finish my workout feeling super tired but super accomplished because some of the videos aren't the easiest ( Smile)! If you are looking for intense cardio workout check out: Insanity and p90x. If you are looking to save extra money go to Youtube and type in "Work out videos". A list of great workout videos you can do at home will pop up and they are free!
Drink a Ton of Water
I wasn't always the best water drinker but after I started working out more and eating healthy water became my FAVORITE drink. Since you will be working out a lot it is very important to stock up on water each week. When I went jogging I would take water with me and it totally helped me finish my goals until the end. So, get some cool water bottles and stores them in the fridge before you work out for the day.
Go Jogging Around Your Town
One of the best things about working out for me was jogging around my town. Not only did I burn calories but I also got a chance to see my amazing neighborhood as well. You can also jog and run at local high school tracks in your town if you want more of a structured workout. A lot of different high schools will let their local neighbors jog and run on the track free of charge.

Find Good Alternatives for Sweet Cravings
If you are like me and love sweets then finding alternatives will be a great way to satisfy your cravings. For example, I really love peanut butter so I found a great alternative called pB2 Powder Peanut Butter. The new peanut butter was half the calories and fat and only had 1G of sugar. It went perfectly with my apple snack first thing in the morning. Also, think about different fruits you can eat instead of candy. Fruits are definitely better alternatives than candy such as airheads, Starburst and M&M's.
Get An Accountability partner
Get a workout and accountability partner, yo! For me, I had my husband to hold me accountable to working out at least 5 days a week. He was super helpful and really motivated me to push past my limits to accomplish my goals. So, I truly believe teaming up with someone with similar fitness goals as yourself is super important. There will be days when you don't feel like working out or eating healthy and your partner can help you push through to accomplish your goal for the day. Think about friends and family members that might be able to hold you accountable. As you always make sure to treat yourself while on your workout journey every now and then for all your hard work.
You got this! You don't have to be great to get started but you have to get started to be great!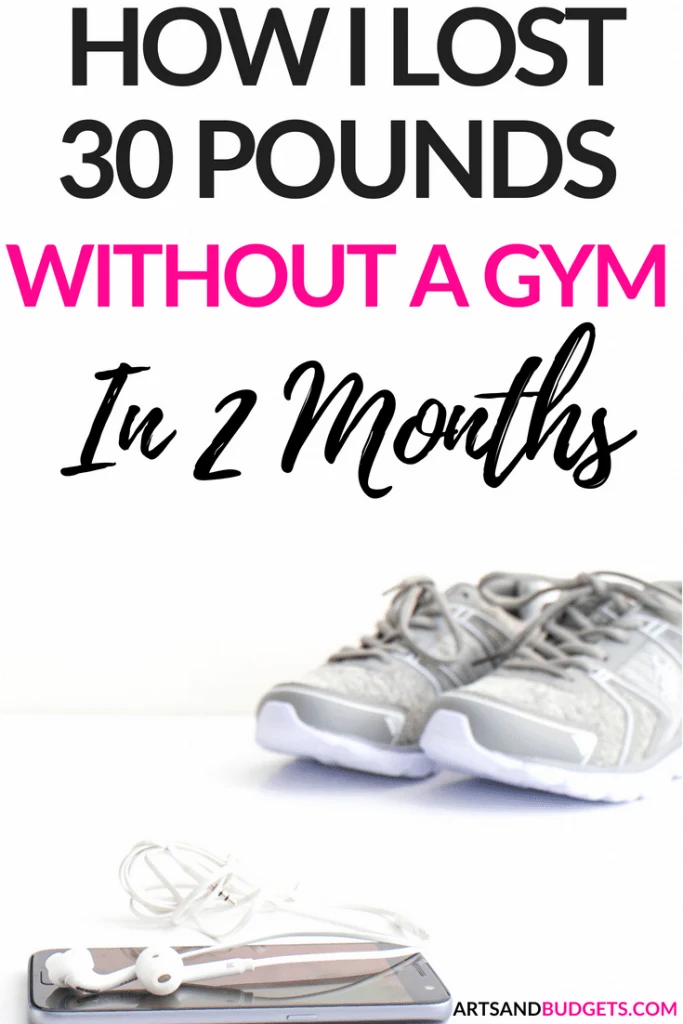 ---
MY TOP RESOURCES + RECOMMENDATIONS TO MAKE MONEY + SAVE MONEY QUICKLY.
QKids: With Qkids you can get paid up to $22 an hr to teach children that live in China. Don't worry, you do not need to know any foreign language and their team also create all the lesson plans for you! #Score! Also, you can do your online teaching right from your own home. So, if you have a Bachelor degree you can totally apply for Qkids and start making full-time income this month. Check out Qkids by clicking here.
How To Start A Blog: Starting a blog has been one of the best decision I have made thus far. I have been able to stay at home with my first child and work my blog + biz and make over $1500+ each month while doing so. If you haven't started a blog thus far but want to get started I have some resources for you. Rock Your Blog Course: This is a free course to help beginners start a profitable money-making blog today! How To Start A Profitable Blog Post: This post gives beginner full details on how to start a profitable blog in minutes
Pinecone Research & Swagbucks: Both Pinecone Research and Swagbucks are some of my favorite survey sites to earn gift card rewards and/or extra money online quickly. Check out Swagbucks by clicking here and Check out Pinecone Research by clicking here.