.
Hey, Creatives!
Let's talk Instagram!
If you are on Instagram you probably know it's one of the top ways to connect with the public on social media.  In just 5 years Instagram has reached over 400 million monthly followers! Can you say,  "Wow!!" So, there is no surprise that this platform is definitely one that bloggers + Biz Owners should consider being active on.
I recently I changed up my Instagram game and starting implementing a strategy that focused on building an organic following and more engagement and to my surprise, IT WORKED! Within' 4 months I was able to build my following from 2k to 10k by focusing on the new strategies and my engagement skyrocketed.
In this post, I have listed 10 ways how I increase my engagement & following on Instagram and how you can TOO!.
Let's Dive in!
Complete Your Profile
I know this one may sound like the easiest thing to do but a lot of people fail to complete their Instagram profile. I have seen a ton of pages without contact information, links to a personal website and more. Make sure to complete your profile with a small bio so people will know who you are and what you do. Also, creating a call to action at the end of your bio helps with generating traffic back to your website!
You can make the call to action your current freebie or just lead them back to your site.  An example would be: "Click here to gain access to my resource library" or "Click below to get your free Facebook checklist".
 Below is an example of my profile bio which has done wonders for my traffic to and from Instagram
Put up Great Visuals
Sharing a variety of content is KEY. Everything from quotes to pictures of your everyday life such as performing, working on a new blog post, & with family. Instagram is really huge for feeds with high-quality photos and themes. There are a ton of places online you get high-quality photos to create great visuals. Check out this post to find 25+ places online to find FREE high-quality photos.
Also, if you use any other artists or photographers pictures on Instagram make sure to give them full credit when you post the picture by tagging their handle either in the photo and the end of your caption.
For my Instagram account, I try to stick to a certain color theme and put up high-quality pictures with my brand colors. I do a mix of using my own photos,  other amazing blogger's photos with credit & using stock photos from online.
See example below:

 Use Other Apps to Enhance Your Photos
Speaking of capturing top notch photos, you can use different smartphone apps to enhance your photos for Instagram. Check out these apps on your iPhone or Andriod: VSCOCam, Enlight, Afterlight, Adobe Photoshop Express, PicsArts Photo Studio, and Fliagram.
Get a Posting Strategy
Find out what times YOUR audience is mostly online and focus your posting strategy around to see which times work best. If you have a business account you can find out when your followers are mostly online in the analytics feature at the top of your account to the right of your IG name.
.
.
Hashtags! Hashtags! Hashtags
This one IS HUGE! After you post a picture, make sure to put hashtags in the comment section under the picture right after you post the picture. It might take some time to find which hashtags work best for you but it's totally worth the time. Putting up hashtag has increased my following and likes by 54%.
Look up hashtags that others in your niche are putting up that might fit your profile. When you first start out it's key is to find hashtags that fits in with your niche that aren't super popular with over 1 million posts. Normally, hashtags with over 1 million posts have a ton of posts that gets buried and never seen.
As you see in the example below I looked up the hashtag #Momboss and found out it's a great one for Mommies that work which is totally me! The hashtag has over 600,000 which means it's a popular one but it doesn't have over 1 millions so my post didn't get lost with the other posts when I used it! My post actually made the "Top Post" section for this hashtag the day I posted a picture of my son.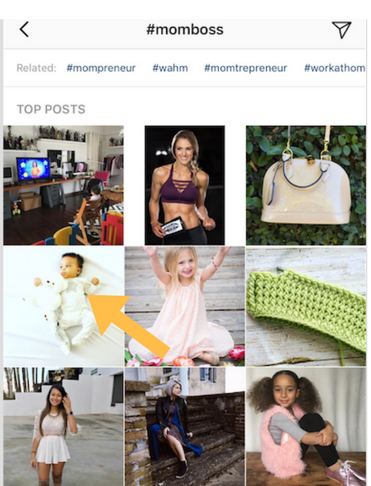 Be Consistent
I know a lot of people who start out great and then stop posting for weeks. The problem with that is people will forget about your page and move on to the next. It is important to post at least once a day or once every other day to keep people in engaged in your brand and product.
Show your personality
People love to get to see the REAL YOU because they get of sense of realness! So, showcase your personality and be fun with posts! Post pictures of you in the studio, heading to an audition, out with friends & more! Below are great examples of theme profiles that show a ton of personality that are consistent.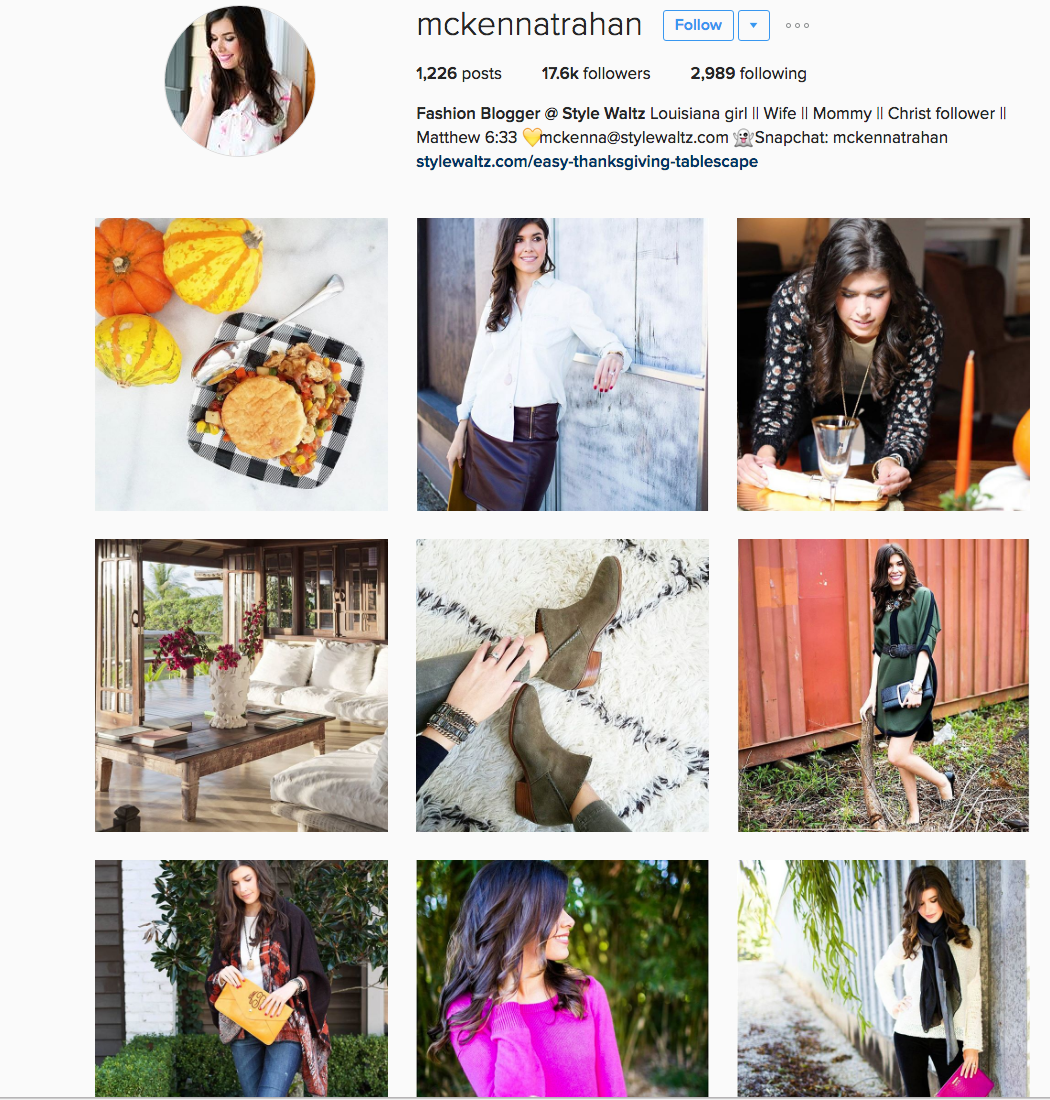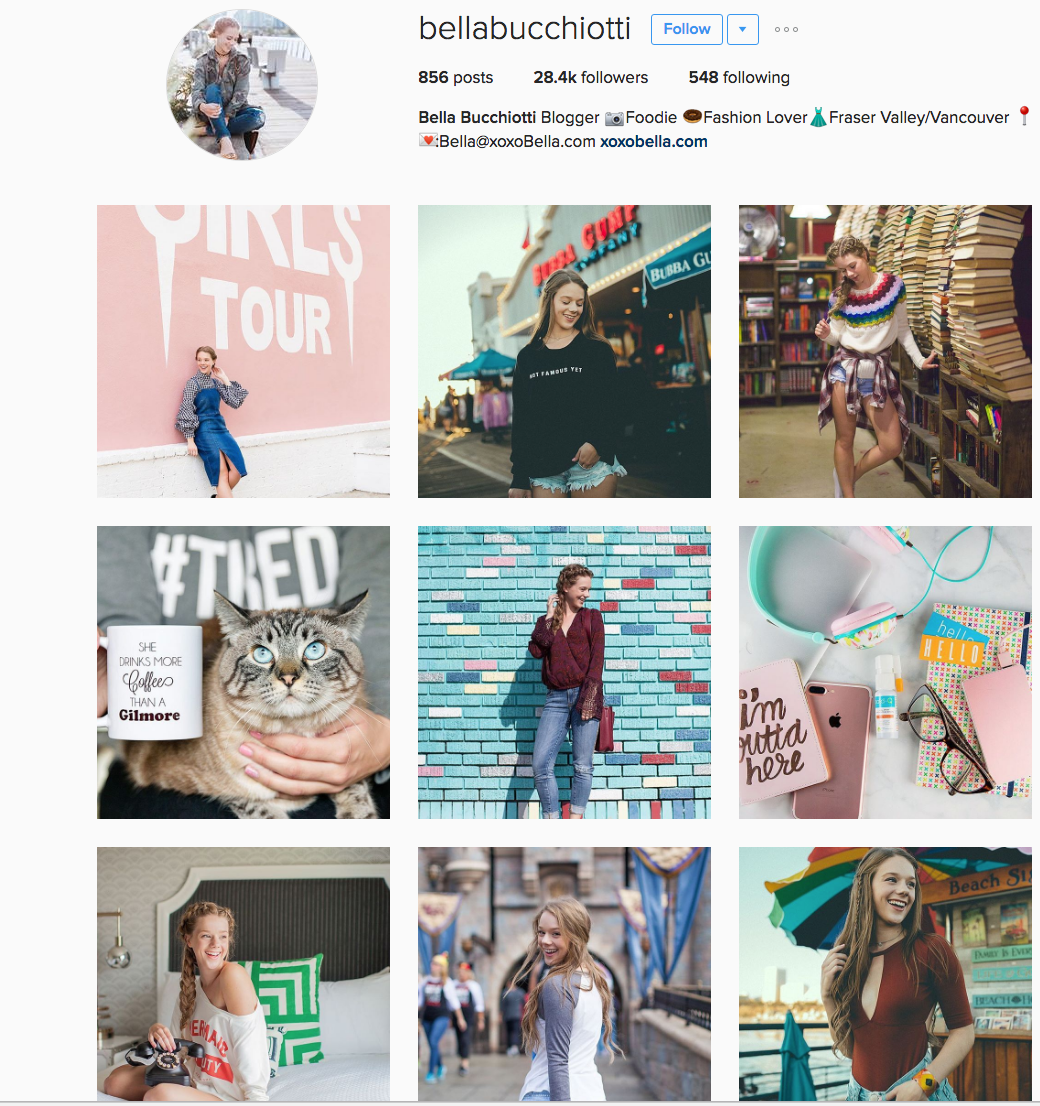 Run a Giveaway
Doing a giveaway is a great way to build up your followers on Instagram. Make sure to set up giveaways every once in awhile to give the followers that are following you a chance to win. It can be a shirt, book, CD or something else really cool that your followers would like. You can have the followers follow a guideline on the post such as: Like the post, tag 2 to 3 friends to the post and follow your page.
Follow People in Your Niche
Yes! Most of the time if you follow people in your niche they will follow you back. It's a great idea to follow people who you would like to connect with and network with. For example, if you are a painter, follow other successful painters!
Engage! Engage! Engage!
Spread the LOVE & make yourself known. People are more likely to connect with you if they know who you are first. Commenting on other bloggers + biz owners photos in your niche is a great way to network and build a community.  Below you will see some other bloggers that commented on one of my posts.
I absolutely love connecting with fellow biz owners, bloggers, and creatives so I will go to their pages to support their IG post as well.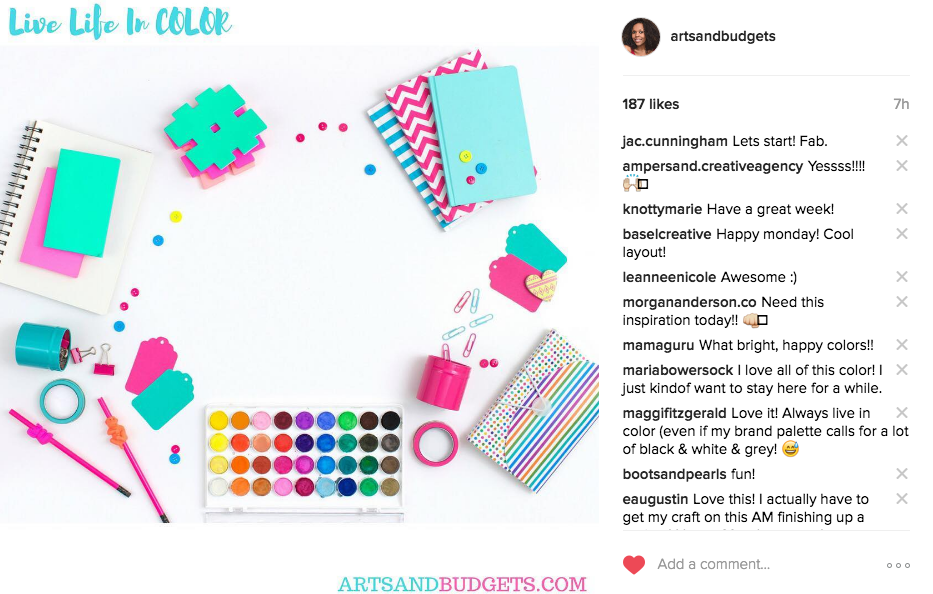 So there you have it!  I hope some of the tips I listed help you reach your Instagram goals!
I am currently on my way to 11K! Join the journey with me and follow me HERE!.
P.S. My new Facebook Group Creative Ninja Nation is NOW LIVE! The group is for all Creatives who want to grow, learn, and connect with other awesome creatives!  Join us HERE!